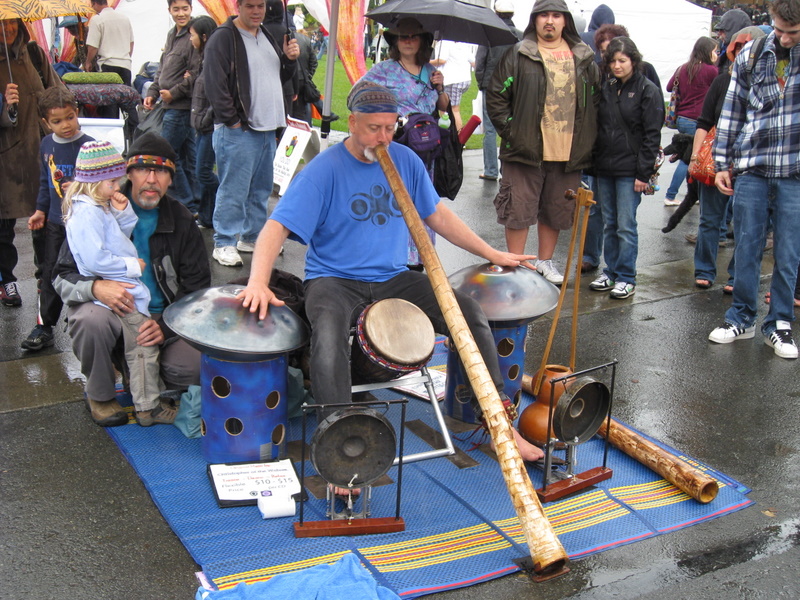 The power of nature is rooted in its diversity. The same can be said of the human race. Nowhere is this more in evidence than at the annual Northwest Folklife Festival in Seattle.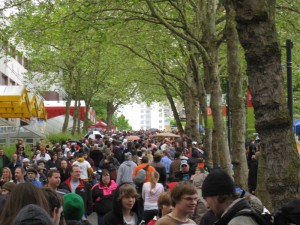 During this four day celebration spanning the Memorial Day weekend Seattle's always vibrant music community explodes with talent, old and new.
The known performers get their names in the program and for the most part enjoy dry places to perform no matter what Seattle's capricious weather gods deign to provide. But out on the sprawling clamorous grounds the raw stuff of folklife is free to take root and reach for the light. On a sunny weekend  there's hardly a square foot without some fearless performer playing mostly real good for free, as the lady once wrote.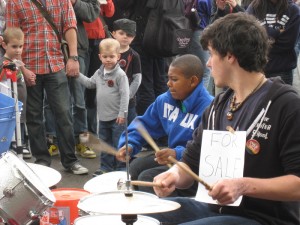 It takes more than persistent showers to dampen the creative spirit of the folk. At this year's event the non-stop precipitation hasn't stopped the feast of fiddling and the flow of soul. There's something for everyone, whether your tastes run to pirate punk or sweet swing music or free-form drumming or heartfelt crooning.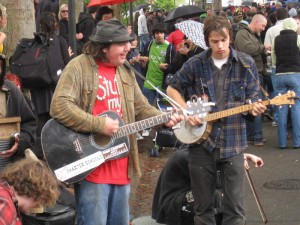 It's downright encouraging to see so many diverse peoples cheering one another on, embracing their differences, sharing their umbrellas. Gives you hope for the species.
Music hath charms, of course. Throughout human history various people have tried, without success, to get the whole world to sing the same song. But maybe that's the wrong approach. If we could just learn to value our remarkable diversity, perhaps we would be one step closer to world harmony.
Can it ever happen? Stay tuned.