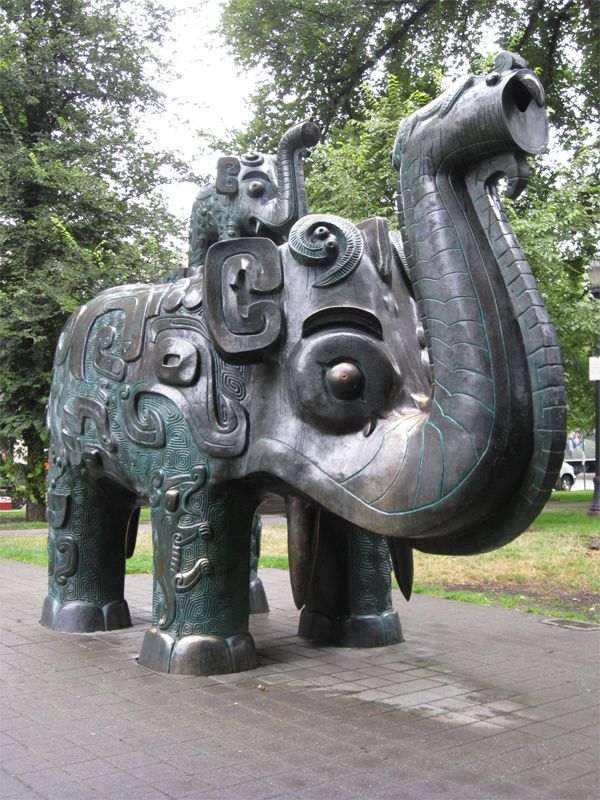 Not everyone does, you know.
If you believe the statistics commonly tossed around on the Internet, 80 percent of Americans didn't read or buy a book last year.
Yet at the same time, the statistic munchers also assert that 80 percent of Americans claim they'd like to write a book. Picture the Venn diagram.
Well, we all know numbers lie. And words can too. But for my money, words deceive with more grace and wit and style. Thus, I number myself among the 80 percent with authorial ambitions. I'm a consumer of books, a lifelong lover of libraries and a connoisseur of book stores.
If you like bookstores, you'll love Powell's.
We visited Portland for the first time this week. I had a number of touristic objectives. We strolled through the famous Japanese Garden, admired the amazing blooms at the International Rose Test Garden, and marveled at the elegant beauty of Lan Su Yuan, the classical Chinese garden in downtown Portland. We stood in line for Voodoo Doughnuts, savored Stumptown Coffee and took in a Bite of Oregon. We heard some blues, some cool jazz, and a lot of high energy street music.
But of all the pleasures of Portland, the only one that made my heart beat faster was the city within the city: Powell's City of Books.
I've been to The Strand in New York City. I've been to Elliott Bay Books in Seattle. I had high hopes that Powell's would be their equal. It's more. Much more. It's a world of wonders, staffed by acolytes of the written word who not only guide customers through the labyrinth of volumes, but also seem to care about books.
Strong free-spirited independent book stores are a dying breed in this country. Portland is blessed to have Powell's. Visit if you can.