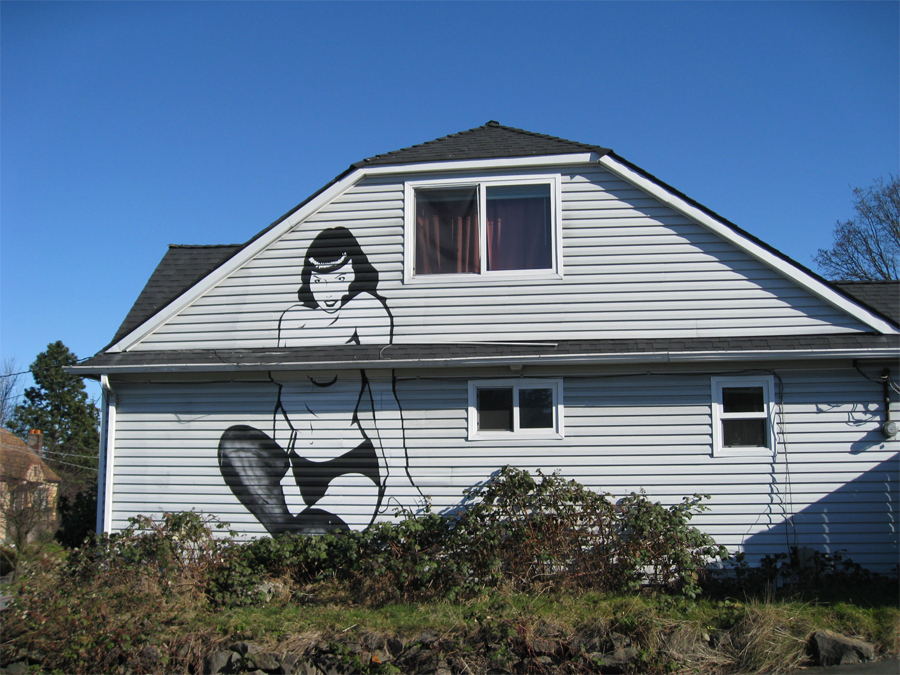 You can't miss her if you're driving along I-5 Northbound.
For whatever reason, some fan of the female form elected to give weary motorists a lift by painting an eye-catching homage to the amazing Bettie Page on the side of his house. I, for one, am grateful.
The now-you-see-it, now-you-don't quality of springtime in Seattle demands that we all pay close attention to the breaks in the clouds. In a couple more months those blue skies will linger longer. But until then, we'll keep our extra layers and our umbrellas handy, and try to keep our eyes on the road.