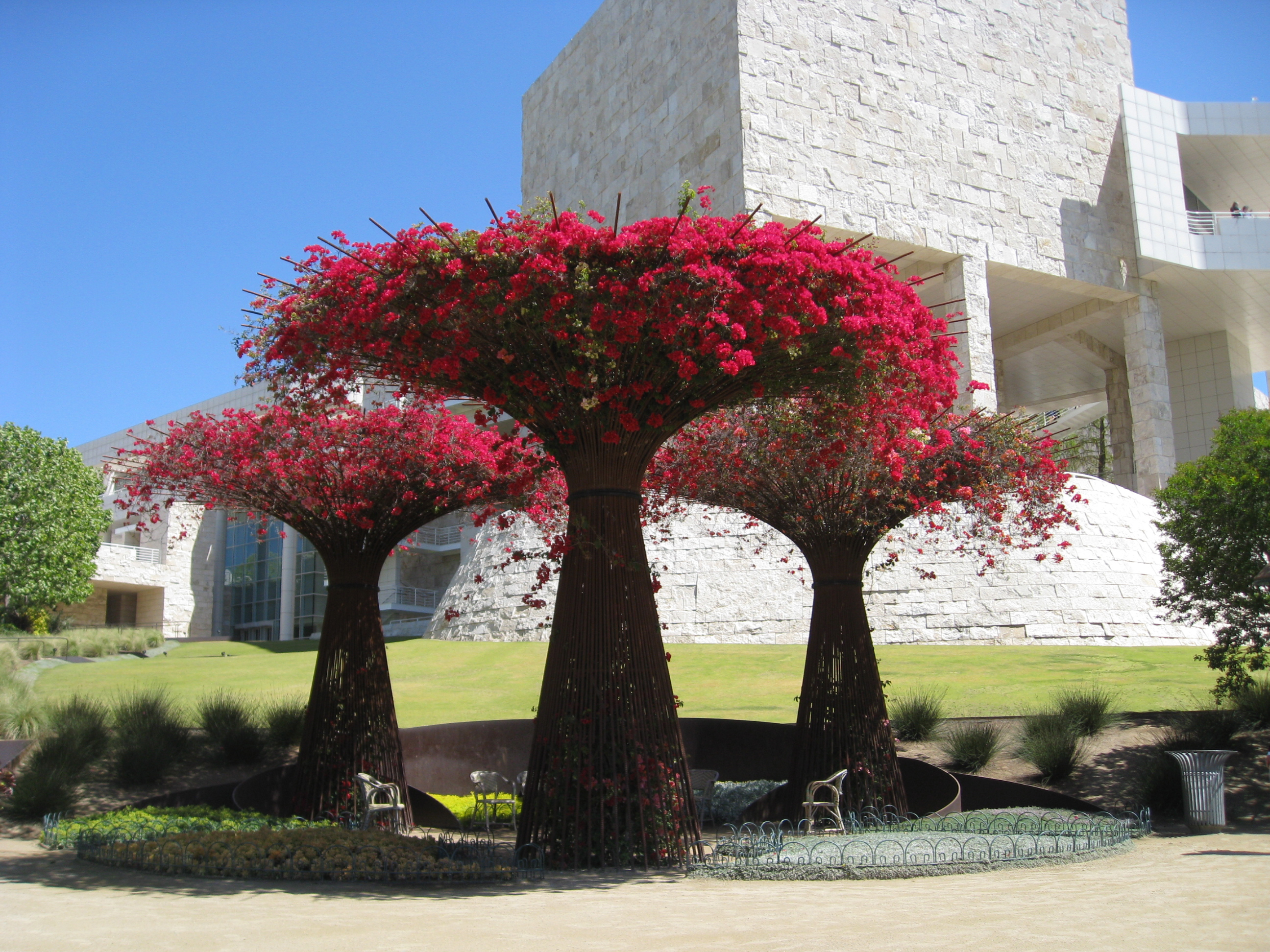 A garden is performance art of the most ephemeral and transcendent kind.
Blooms come and go. The aspect of the landscape alters with every passing cloud, every sudden shower. So for the travelers like me who go out of their way to visit gardens, it's always hit or miss. You never know if the garden will be at its best on the one day you have an hour to spare to see it.
But in the stunning Central Garden at the Getty Center in Los Angeles I suspect you could never be disappointed, no matter when you visit. I got the chance to see it last week, and it took my breath away. The museum itself is a glorious structure, designed by noted architect Richard Meier, and sited on a spectacular bluff high above the city, with changing exhibitions of world class art inside. Van Gogh's celebrated iris painting was among the treasures on display when we were there. But for me, Van Gogh's irises, lovely as they are, couldn't compete with the sun-drenched spectacle of the Central Garden.
Designed by artist Robert Irwin in a flowing spiral of stonework which allows visitors to savor the garden's tapestry of color and texture from constantly changing perspectives, the garden is an oasis of serenity and beauty high above the clamorous city.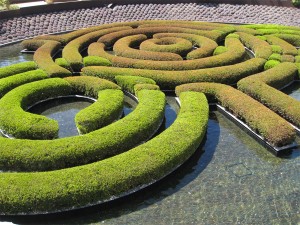 Irwin is quoted in the Getty's brochure saying that his aim was to produce "a sculpture in the form of a garden aspiring to be art." That he succeeded is obvious.
What is not so obvious is the wondrous fact that the Center is open to the public free of charge. School children by the dozens scamper past the fountains, pose for photos on the parapets. Sure, you have to pay to park at the bottom of the hill before riding the tram up to the Center. And yes, bottled water from any of the kiosks will set you back three bucks. But it would be churlish to complain. To be allowed to walk in flower-scented beauty, warmed by walls of sun-baked stone, to hear the music of fountains and feel the soft breeze on your face, surely this is what paradise should be.
Hope is the thing with petals.