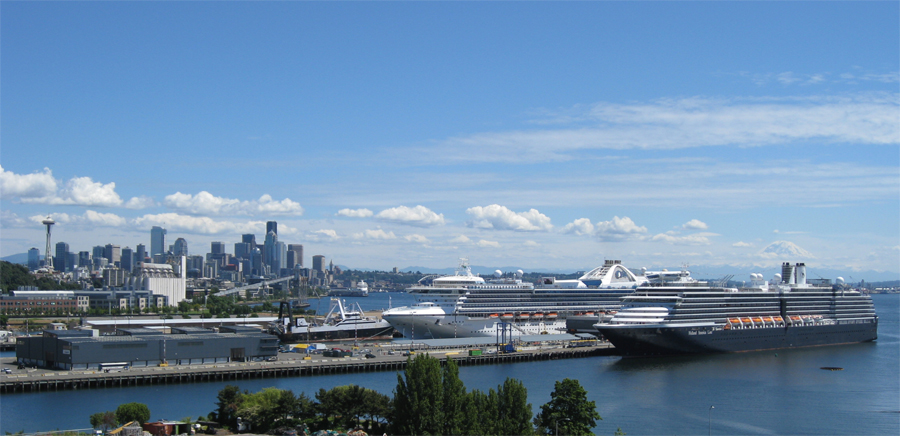 When the sun shines in Seattle, the cruise ships come out to play. Tourists flood the market at Pike's Place,  get their pictures taken with the pig, watch the fish fly, buy trinkets. Some determined visitors even venture beyond downtown, riding the Duck to see Lake Union, the Space Needle, and beyond. But for those who have to hurry back to the ship, there's never enough time to take in all of Seattle's quirky charms.
Small wonder then that travelers who arrive from far away sometimes suffer from tourist fatigue, the inevitable result of trying to cram in too much tourism in too short a time. These are the sort of folks who need a vacation after their vacation. I sympathize. I think there's a kind of axiom that applies to this syndrome – the farther you have to go to reach your destination, the more likely you are to feel driven to grab all the gusto available.
You see a lot of this in Paris, a must-see destination for many tourists, but also the site of a lot of vacation meltdowns brought on by the super-inflated hopes of an over-the-top romantic experience crashing into the crowded, confusing, over-priced reality of a town which doesn't exactly exude hospitality.
Yet we keep on traveling. We are a restless species. And, perhaps we're not the only ones.