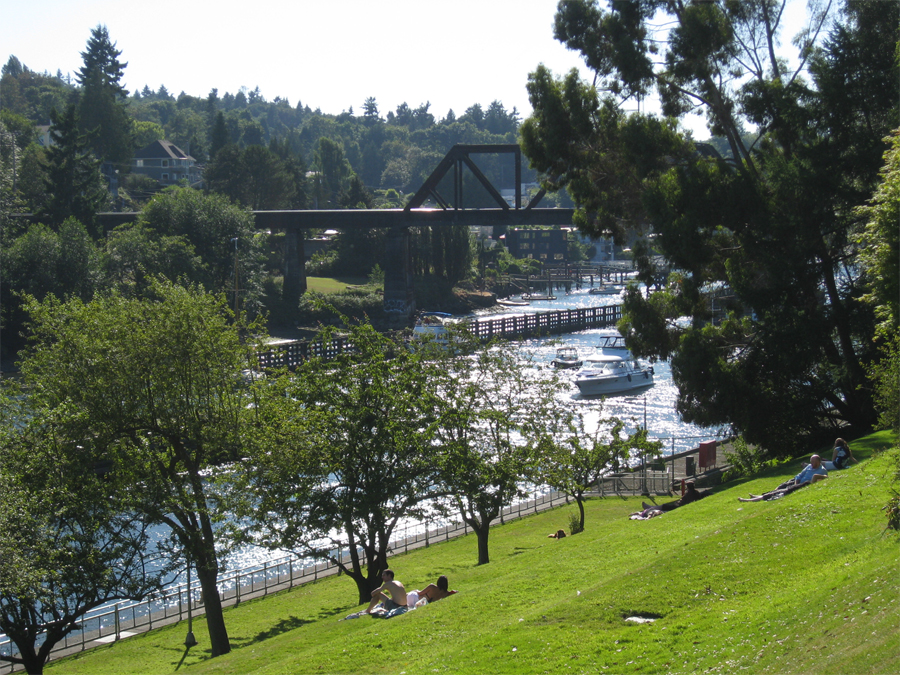 For two days in a row last weekend the temperatures here in Seattle rose above 80. There was much rejoicing in the land.
While we were keenly aware of the suffering of our fellow Americans in the midst of their blistering heat wave, still, for those of us who have yet to put away our sweaters even though it's almost August, the chance to bask was blissful.
Knowing it can't last is part of what makes any pleasure sweeter, of course. So when Saturday dawned fair and mild we headed over to the Hiram Chittendon Locks in Ballard to spend a few sunny hours watching the boats come and go.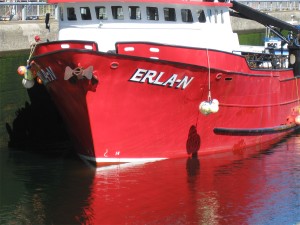 The Locks provide the sort of real-world diversion that never stales. Tourists rub elbows with locals who come to watch the continual floating parade: fishing boats,  jumbo yachts, sleek wooden sailboats, kayaks and humble dinghies all line up to pass through the locks which control the intersection of the salty Shilshole Bay and the freshwater of the ship canal.
The operation is a marvel of heavy gates, swinging walkways, pumps and bells which runs remarkably smoothly considering the hundreds of boats which go through it each day. But it does take a little bit of time. And as we watch the water level rise and fall inside the locks we always find ourselves musing on the Hollywood miracle in Sleepless in Seattle.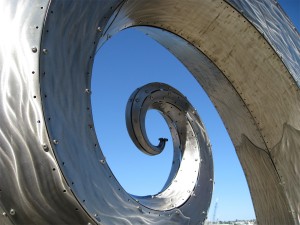 There's a point in the film when Meg Ryan's character, Annie, is in Seattle, trying to work up the nerve to introduce herself to Tom Hanks's character, Sam, and she supposedly follows him, in her car, when he and his son leave their houseboat on Lake Union in a small motorboat and go to Alki. Presumably Meg was able to intuit where Tom was headed. There's no way she could have followed him out of Ballard and around Magnolia to get to Alki by car. Luckily, Hollywood doesn't have to concern itself with the logistics of mere mortals.
Anyway. Quibbling about the inconsistencies in Sleepless in Seattle is just another way to pass the time on the sunny green hills which overlook the Locks. Reality is not the issue here. We come to get away from it all at The Locks. At least while summer lasts.