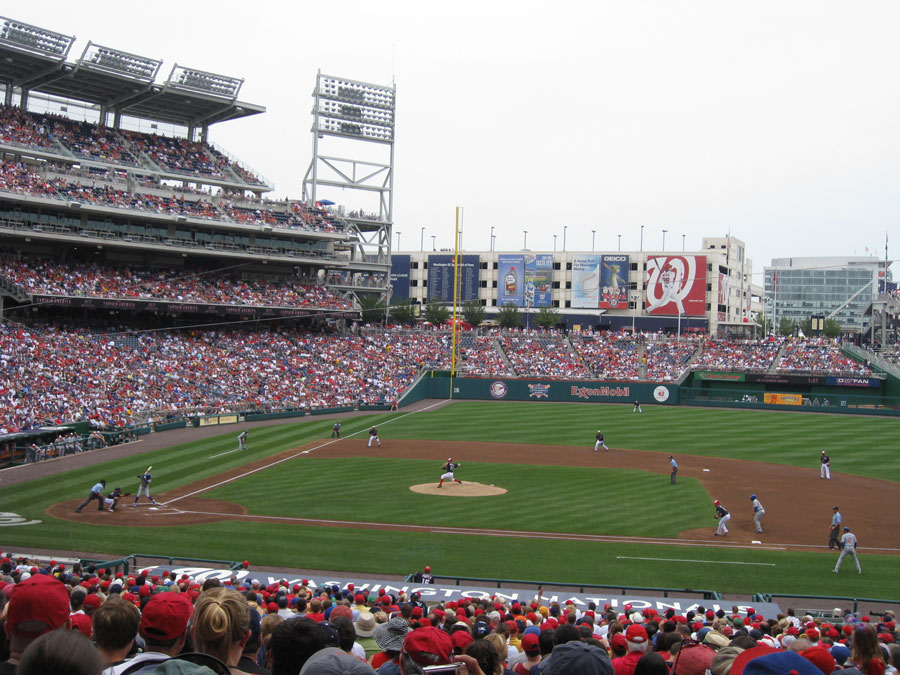 Spring fever affects people in different ways.
For some the sight of a robin on the lawn in late February is enough to touch it off. Others thrill to the appearance of the first crocus, nudging its way through the icy crust of the most recent snow.
But for a great many people, nothing says spring like the crack of a bat, the thwock of a ball in a glove, the warbling rendition of the National Anthem.
Yes, Virginia, Opening Day is one week away, and even though the Nats will be springing into action at an away game this year, there's no denying the spring in our step as we finally reach the end of this trying winter just in time to Play Ball!
The Nats were taken down a few pegs last year, floundering in a sea of unrealistic expectations and dark soul searching following their 2012 meltdown, blowing a 6-0 lead in game five of the National League Division Series.
This year the sports chatter has been a bit less giddy, less wild speculation about far off October, more focus on getting the job done on a day to day basis. Keeping the engine tuned, the tank filled, the tires properly inflated. We'll see how far we go.
But even with our pent-up enthusiasm throttled, we can't help feeling happy just to have another season to unwrap. Mmmm — that new season smell. Essence of fresh cut grass, oiled gloves, honest sweat, beer and popcorn. I am so ready.
I don't know how many actual games I'll manage to attend. Life is complicated.  Other demands, events and obligations inevitably trump a day at the ballpark. And that's okay. There are things far more important than baseball.
But that's exactly why humans need baseball, or something like it, in their lives.
Life can be so overwhelming. We humans require respite from the relentless tragedies and strife that demand our attention. A good book or movie, a gathering with friends, a walk on the beach perhaps, all these can be restorative. But for me, there's nothing quite like the buzz in the ball park, rain or shine, win or lose, when the pennants are snapping in the breeze and the balls are soaring into the upper stands. Yeah. Sometimes a great moment.