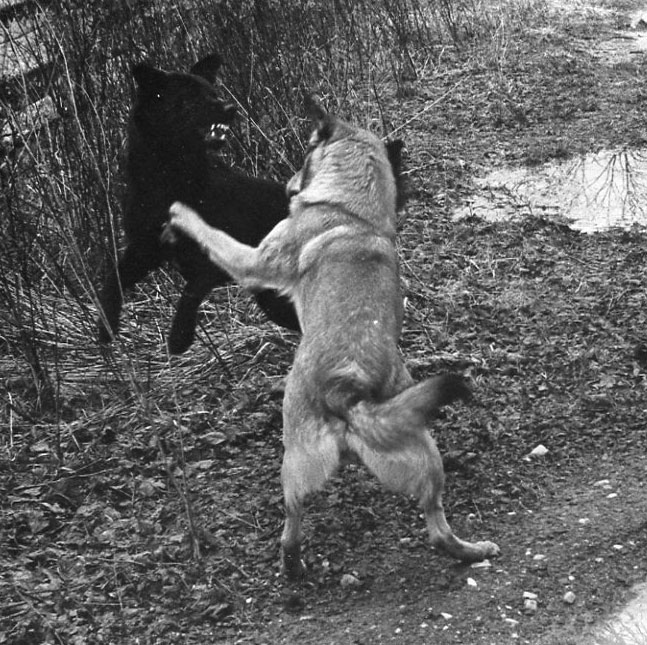 Beasts: how we love them. Love to fear them. Love to hate them. Love to hunt them. Love to tell tales about them.
Since before the dawn of printed words, stories of wild animals whose actions blur the line between species have fascinated humans. To talk to the animals, to know what they think and feel, remains a subject of vivid interest. And of all animals, dogs have shown the greatest ability, and desire, to bond with humans, to serve, follow, and work for them. But . . . inside every dog, from the tiniest Chihuahua to the burliest mastiff, lurks genetic memory code of its ancestry — the wolf. Not exactly man's best friend.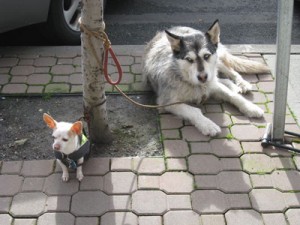 The romance of this idea has been exploited for centuries. And while modern teenagers may think, judging by some of the gushing postings on the web, that werewolves were reinvented solely by the author of the "Twilight" series, the truth is more complicated. The concept of the man/wolf, or the beast within us all, has been the subject and/or inspiration of many imaginative works, both literary and cinematic. When the "Twilight" generation were still wearing Pampers, Jack Nicholson astounded audiences in 1994 with his riveting portrayal in "Wolf." One of the things that made Nicholson's performance so impressive was that his convincing transformation from man to wolf was produced without the aid of digital enhancements or fake fur. It was all in the eyes, the attitude, the snarl.
Last week Benicio Del Toro joined the ranks of fine actors who have taken a walk on the wolf side in the new film, "The Wolfman." It's a grittier rendition than, say, Hugh Jackman's pimped-out Wolverine character in the X-Men movies. But that's part of what makes the genre entertaining. In literature and film, you really can teach a dog new tricks.
In Toby Barlow's brilliant 2007 debut novel "Sharp Teeth" the myth of the lycanthrope is given a terrific noir spin. Set in modern LA, with a cast of characters that include a down on his luck dogcatcher, some female werewolves with sharp teeth of their own, and some competitive bridge players with more than cards up their sleeves, the story deals with issues of loyalty, justice, compassion and community without ever slipping into sentimentality. And, did I mention the entire thing is written in blank verse? I know. I wasn't sure I was going to be able to hack it. But the clarity and occasional poetic power of the language, the nimble pace, and the fine-edged tone of the whole is such that you forget about the form and get swept away by the wonder of a good story well told.
Allen Ginsberg would have loved it.