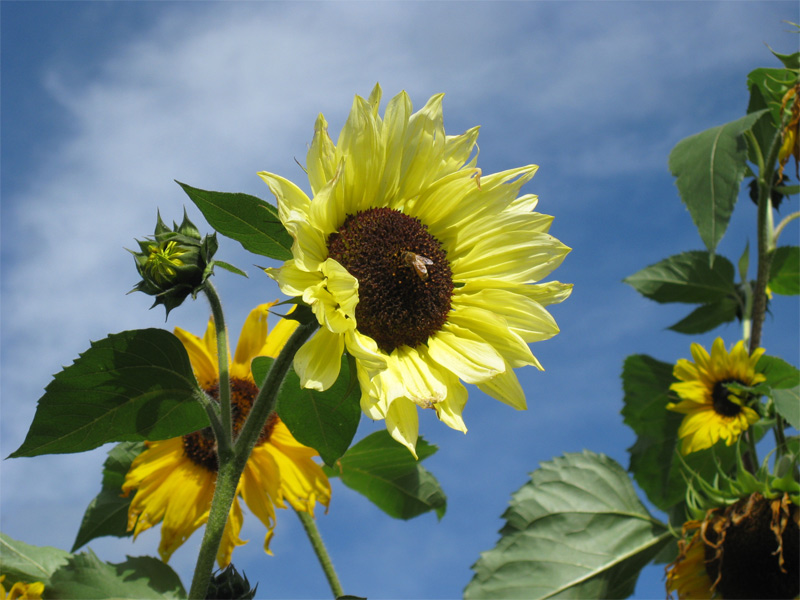 With autumn nearly upon us, I find myself growing a bit wistful for the Summer That Wasn't.
Some people, especially those back East who suffered through months of sweltering heat, might find it hard to relate to the longing for warm summer nights. But this year in Seattle the summer "heat" consisted of a couple of days when the temperatures flirted with the gay 90s, then slunk back into the cool 60s where they feel more at ease.
Flowers all over town thrived. Vegetables, not so much. But, even so, the intrepid Seattle gardeners found ways to coax wondrous results from city gardens. The proof can be found in Seattle's thriving P-Patches, the community garden program administered by the City of Seattle Department of Neighborhoods.
Since its beginning in 1973 on two and a half acres at the Picardo Farm in Wedgwood, the program has grown to include 73 P-Patches all over town, 23 acres in all, planted and maintained by roughly 4,000 passionate gardeners. And more gardens are added each year.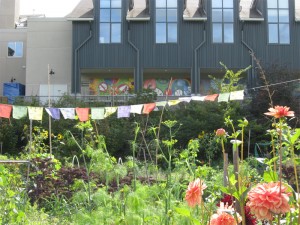 Each is unique. Some are as beautifully laid out as formal gardens, others so densely crammed with vegetables and flowers that the walkways between the beds are hard to see. Every one is a treasure.
Yesterday, with thunderstorms forecast and a brisk breeze blowing, we set out to visit the Picardo Farm plot, to revel in its late summer glory before the rains smashed things too much. It was glorious. Cherry tomatoes, ruby red chard, towering beans, swelling pumpkins, dancing cosmos, dazzling dahlias, countless berries and squash and beets. Oh my.
By the grace of gardens I am fed, body and soul. Mine is the church of blue sky. Rain is the sacrament that keeps us all alive. Thanks be to God, or whoever is holding down the fort while he's out minding other universes.